(Green+Red) Blend Color Dice
Product Code:
HDB-41
Availability:
1960
Description
7 pcs Polyhedral Dice Set for Board Games such as Dungeons and Dragons, RPG Games and Magic the Gathering, Pathfinder., etc.
Size: D4.16mm, D6, 16mm, D8. 16mm, D10. 16mm, D12, 18mm, D20. 20mm
The Material is acrylic with white font.
7 pcs/set, 1 set/small bag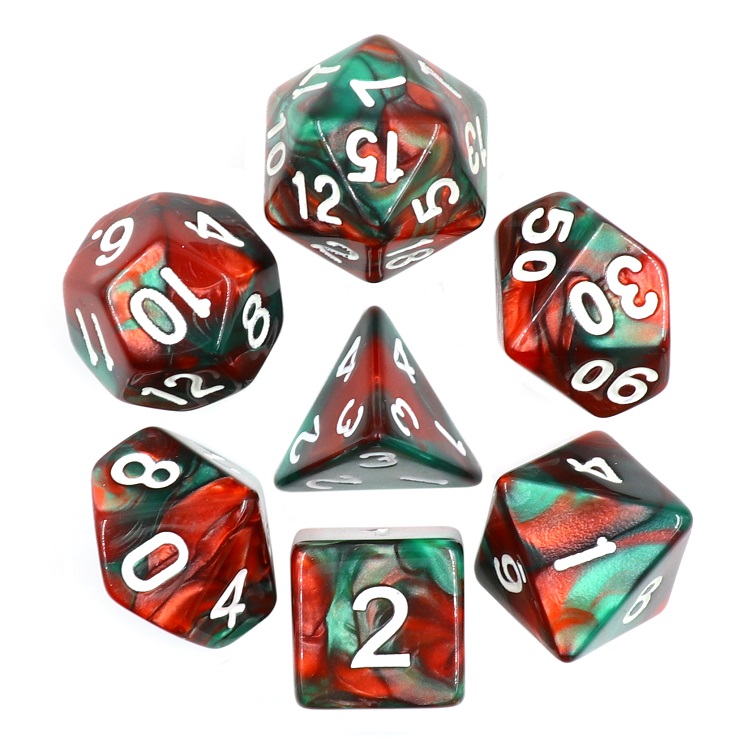 Reviews (0)
Write a review
Note: HTML is not translated!
Bad Good